Hello, there! I hope your Monday went well today or is going well. I know I'm a bit late in posting this, but I've had quite a busy day myself. I'm going to talk about up coming book releases this week! March is upon us my friends, and some great reads are coming out this month!
You Were Here by Cori McCarthy
Release date: March 1
Publisher: SourceFire Books
Description: On the anniversary of her daredevil brother's death, Jaycee attempts to break into Jake's favorite hideout—the petrifying ruins of an insane asylum. Joined by four classmates, each with their own brand of dysfunction, Jaycee discovers a map detailing her brothe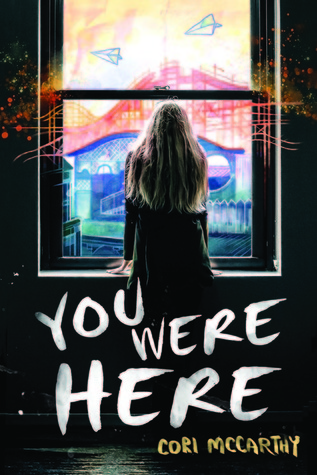 r's exploration and the unfinished dares he left behind.
As a tribute to Jake, Jaycee vows to complete the dares, no matter how terrifying or dangerous. What she doesn't bargain on is her eccentric band of friends who challenge her to do the unthinkable: reveal the parts of herself that she buried with her brother.
*************
This is one of my favorites of 2016 (already!). I picked this up from the ARC shelf at my job at the local bookstore. I also have the pleasure and opportunity to meet Cori McCarthy on March 19, which I'm totally fangirling about. I will definitely buy a finished copy and bring along my pre-pub. My full review for this book can be found here.
2. Into the Dim by Janet B. Taylor
Release date: March 1
Publisher: HMH Kids
Description: When fragile, sixteen-year-old Hope Walton loses her mom to an earthquake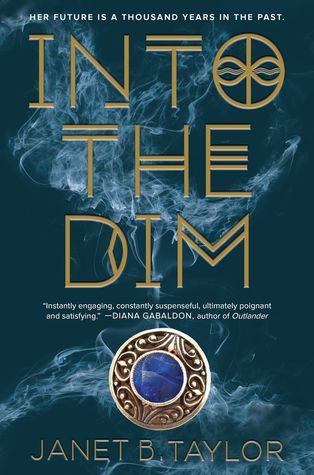 overseas, her secluded world crumbles. Agreeing to spend the summer in Scotland, Hope discovers that her mother was more than a brilliant academic, but also a member of a secret society of time travelers. Trapped in the twelfth century in the age of Eleanor of Aquitaine, Hope has seventy-two hours to rescue her mother and get back to their own time. Along the way, her path collides with that of a mysterious boy who could be vital to her mission . . . or the key to Hope's undoing.  Addictive, romantic, and rich with historical detail,Into the Dim is an Outlander for teens.
***************
I'm such a history nerd! I really enjoyed the historical facts and context within this book. I felt like I was right there in the twelfth century, too, and I am dying to visit England now (especially after studying it all year, too). Even if you aren't much into history, there is so much more to the book than just that. My full review is right here.
3. A Study in Charlotte by Brittany Cavarallo
Release date: March 1
Publisher: Katherine Tegen Books
Description: The last thing sixteen-year-old Jamie Watson–writer and great-great-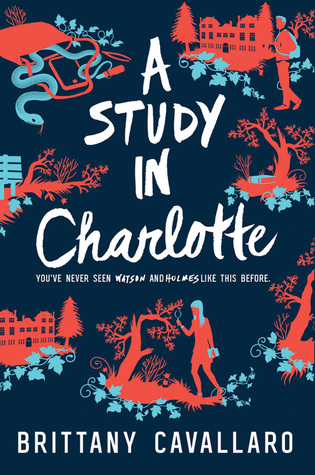 grandson of the John Watson–wants is a rugby scholarship to Sherringford, a Connecticut prep school just an hour away from his estranged father. But that's not the only complication: Sherringford is also home to Charlotte Holmes, the famous detective's enigmatic, fiercely independent great-great-granddaughter, who's inherited not just his genius but also his vices, volatile temperament, and expertly hidden vulnerability. Charlotte has been the object of his fascination for as long as he can remember–but from the moment they meet, there's a tense energy between them, and they seem more destined to be rivals than anything else.
Then a Sherringford student dies under suspicious circumstances ripped straight from the most terrifying of the Holmes stories, and Jamie and Charlotte become the prime suspects. Convinced they're being framed, they must race against the police to conduct their own investigation. As danger mounts, it becomes clear that nowhere is safe and the only people they can trust are each other.
******************
In addition to my affinity for history, I love crime, too. Two of my favorite shows are crime/mystery ones! I also enjoy The Adventures of Sherlock Holmes by Sir Arthur Conan Doyle. I even own a sweater with the book on the front 🙂 I will refrain from purchasing this one right away and hope that Uppercase sends me a copy. Fingers crossed!
4. A Drop of Midnight by Stefan Bachmann
Release date: March 15
Publisher: Greenwillow Books
Description: Seventeen-year-old Anouk has finally caught the break she's been looking for—she's been selected out of hundreds of other candidates to fly to France and help with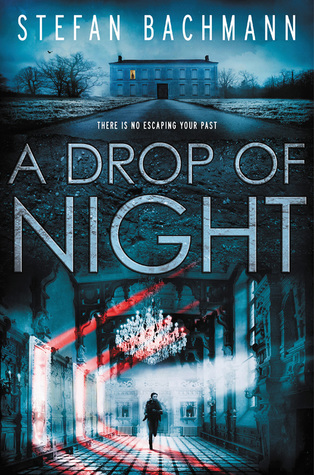 the excavation of a vast, underground palace buried a hundred feet below the suburbs of Paris. Built in the 1780's to hide an aristocratic family and a mad duke during the French Revolution, the palace has lain hidden and forgotten ever since. Anouk, along with several other gifted teenagers, will be the first to set foot in it in over two centuries.
Or so she thought.
But nothing is as it seems, and the teens soon find themselves embroiled in a game far more sinister, and dangerous, than they could possibly have imagined. An evil spanning centuries is waiting for them in the depths. . .
A genre-bending thriller from Stefan Bachmann for fans of The Maze Runner and Joss Whedon's The Cabin in the Woods.
You cannot escape the palace.
You cannot guess its secrets.
*****************
Did I mention I really like history? Well here's another historical fiction book that sounds awesome! This is a combination of both history and mystery – how could I not be intrigued!?
5. Lady Midnight by Cassandra Clare
Release date: March 8
Publisher: Margaret K. McEldery Books
Description: It's been five years since the events of City of Heavenly Fire that brought the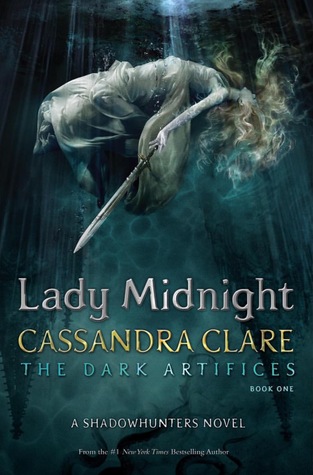 Shadowhunters to the brink of oblivion. Emma Carstairs is no longer a child in mourning, but a young woman bent on discovering what killed her parents and avenging her losses.
Together with her parabatai Julian Blackthorn, Emma must learn to trust her head and her heart as she investigates a demonic plot that stretches across Los Angeles, from the Sunset Strip to the enchanted sea that pounds the beaches of Santa Monica. If only her heart didn't lead her in treacherous directions…
Making things even more complicated, Julian's brother Mark—who was captured by the faeries five years ago—has been returned as a bargaining chip. The faeries are desperate to find out who is murdering their kind—and they need the Shadowhunters' help to do it. But time works differently in faerie, so Mark has barely aged and doesn't recognize his family. Can he ever truly return to them? Will the faeries really allow it?
******************
Eeeeeeeeeek!! Okay, I think it's all out of my system now. My memory is a bit hazy from the The City of Heavenly Fire but oh well, I will manage. I've been waiting on this book for a while now along with many other people I imagine! RivetedLit is doing a read along of all The Mortal Instruments series right now if you want to join them!
Okay, that's all for now! I'll talk to you guys again on Wednesday!
Happy reading!
Sophie 🙂