Hello, how are you guys doing? I received an ebook copy of this book from YA Bound Tours in exchange for an honest review. I previously did a blitz post for this book back when it came out, and I have been curious to read it since then.
Here's what the book is about:
Eight weeks after sixteen-year-old Andie Hamilton gives her virginity to her best friend,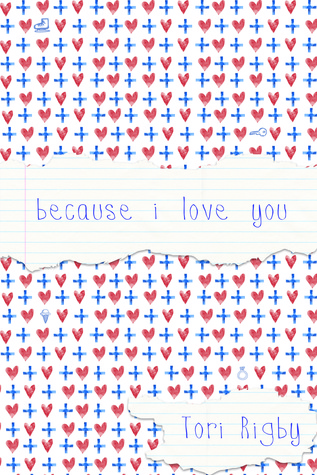 "the stick" says she's pregnant.
Her friends treat her like she's carrying the plague, her classmates torture and ridicule her, and the boy she thought loved her doesn't even care. Afraid to experience the next seven months alone, she turns to her ex-boyfriend, Neil Donaghue, a dark-haired, blue-eyed player. With him, she finds comfort and the support she desperately needs to make the hardest decision of her life: whether or not to keep the baby.
Then a tragic accident leads Andie to discover Neil's keeping a secret that could dramatically alter their lives, and she's forced to make a choice. But after hearing her son's heartbeat for the first time, she doesn't know how she'll ever be able to let go.
Publisher: Blaze Publishing LLC
Publish date: May 17, 2016
Page #: 330
Edition: Paperback, USA*
*Please note that I read the epub version of this book. I included details for the paperback instead though.
***********************************************************************
After doing the previously mentioned blitz post, I was intrigued with this book. I also saw it on my friend Beth's Goodreads, and I trust her taste in books 🙂 When the opportunity to read this for review came across my inbox I knew I had to take the chance. I must say that it wasn't what I expected.
This can be taken in two different ways. One is that I did like it and the other is that I didn't. I feel very meh about this book.
I like Andie. She's a gorgeous girl and I appreciate her characterization. I like that she told her friends and the baby daddy. I'm especially glad that she was honest with her best friend about the true identity of the father. I think what Heather (her best friend) did to her afterward was extremely poopy. I feel like it could have and should have gone a different way. One thing I wish for more in YA lit is to have more female characters empowering other female characters.
I expected the baby daddy to react better than he did, too. I felt like he should have at least owned up to what he did. In this aspect I feel like Rigby hit the nail on the head. I have never thought about what would happen if the father refused a paternity test and to claim his child. Even though he plays a minimal role in the book as a whole, other than impregnating Andie, I'm glad he wasn't the main focus of the book.
Neil and Andie's relationship was a bit… off-putting for me. Don't get me wrong, I like Neil. I think what he did for Andie is wonderful and sweet, but I just feel like their relationship was too much too fast. On the other hand nothing actually happened until their relationship actually developed. They just didn't sit well with me. I think it might be a me thing, but I just didn't like it toward the end of the story the way I feel like I was supposed to.
I LOVE Andie's mom! She's extremely supportive in a way that Andie wasn't expecting. Her mom is exactly what she needed in a time like this, especially when the people closest to her abandon her. There's a moment in the book that takes her from Andie that I found a bit out of the blue. I don't feel like it was necessary to drive the story, but I can see how it changed and helped shape Andie in the the young woman she is at the end.
Andie's thoughts and feelings felt very real to me. I could understand and feel her emotions as she went through such a tough time in her life. Wanting to keep the baby isn't something I expected her to want, but I understand her perspective. I like that her mom gives her opinion to Andie, but ultimately leaves the decision to Andie. Power and control are something that I think Andie needed to feel. I couldn't make up my mind on whether or not I liked Andie herself. There were times that I understood her and connected with her, but others where I felt myself going against what she was doing.
I gave the book a 3.5 star rating on Goodreads. The only reasons for this is because I didn't feel extremely invested in the story. It was okay, but not the book for me.
Happy reading!
Sophie 🙂