Hey guys, it's Friyay! I'm finishing up my week at band camp, and it's been pretty awesome. (At least I think it is because I'm writing this ahead of time.) Anyway I found this book tag on Spines and Covers which is run by three lovely ladies. They aren't a blog I follow, so I found them through a Google search. (I snagged the picture from them because I liked it.)
January (GARNET): Associate with warding off negative forces and dark energies – Name a book with the darkest/evilest character you can think of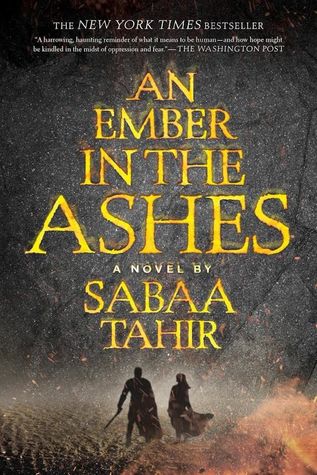 I'm going to go ahead and agree with Samantha from Spines and Covers on this one. The Commandant is nightmare inducing, and she doesn't show any remorse for her behavior. On one hand, yeah I kind of see why she does things, but on the other I'm like what the heck lady. There are a few moments in the book where she could redeem herself but it all comes crashing down once she opens her mouth.
FEBRUARY (AMETHYST): PURPLE IS ASSOCIATED WITH ROYALTY – NAME A BOOK WITH REGAL QUALITIES… YOU CAN BASE THIS OFF OF CHARACTERS OF CHOOSE THE KING OF ALL BOOKS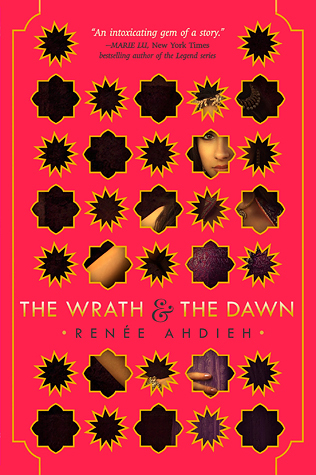 Shahrzad is a queen in her own right. I love love love her fierce confidence in herself, and she does things that she thinks is right and accepts the consequences. I love how her character develops throughout the story along with everyone else's too. (You can read my full review here.)
March (AQUAMARINE): Washed out – Name a 'wishy washy' character, a character who is not strong or a follower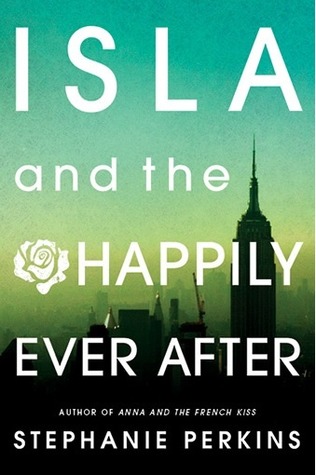 Isla herself stressed me out this entire novel. I liked her least of the three girls in Stephanie Perkins' companion novels. She just didn't have much verve or desire to do anything but think/talk/speak with Josh the entire book and that really, really bothered me.
APRIL (DIAMOND): A DIAMOND IN THE ROUGH – NAME A BOOK THAT YOU LOVED BUT IS NOT WELL KNOWN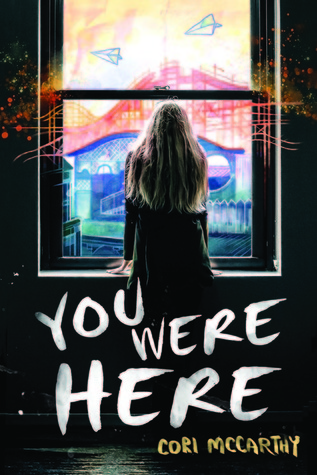 WHY AREN'T MORE PEOPLE READING THIS BOOK BECAUSE IT'S GORGEOUS?!?!?!? I LOVE this book with a passion and practically no one knows about it! It's about Jaycee and 4 other people that are connected to her in some way (broken friendship, brother's friend, etc.). Jaycee is about to live past the day her brother did and do things he never did. It's a story about her coping with the loss of her brother years later and her journey of grief and guilt is beautifully told.
May (EMERALD): Said to balance energy – Name two characters who balance each other well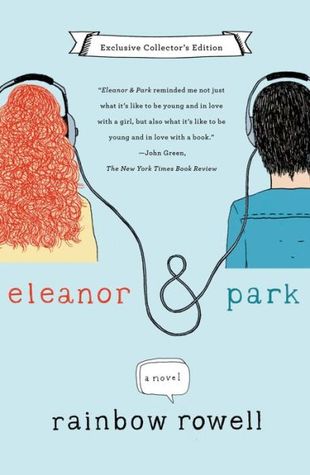 Eleanor and Park *le sigh* They are not only in love with each other, they're best friends and I love that. There are so many sharp, subtle contrasts between the two that it's a bit like Romeo and Juliet (but I love this one compared to the two teenagers who killed themselves in the name of love *pukes*).
JUNE (PEARL): ASSOCIATED WITH LOYALTY – NAME A CHARACTER WHO IS LOYAL TO THE END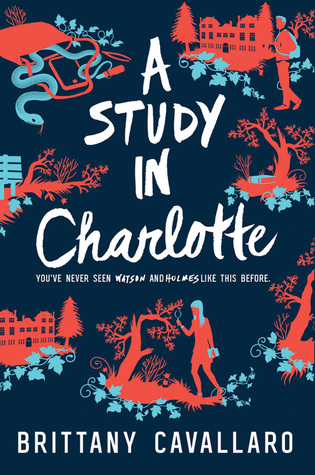 Jamie Watson is hella loyal to Charlotte even though she gives him no reason to be other than being a Holmes. I like how their characters develop and intertwine throughout the story. It's a very compelling mystery as well, and even though Charlotte is prickly she lets Jamie in in ways that she doesn't let anyone else which I can appreciate.
July (RUBY): Blood red – Name a book that made your blood boil, one that made you angry
I don't think I can express my feelings with words at how angry the ending made me. I can't believe it happened, just whattttttt?!?!?!?!? I mean Mare is cool in the first book, and she's okay in this one, but I hate how self-destructive she is.
AUGUST (PERIDOT): PALE GREEN (IT PALES IN COMPARISON TO OTHER GEMS) – NAME A SUPPORTING CHARACTER WHO YOU LIKE BETTER THAN THE MAIN CHARACTER
Let me be clear here and say that I LOVE Zephyr! That being said I do love her best friend throughout this entire book. Zeph annoyed me with some of her decisions and that was the point of them, but I like how I could count on her friend Lizzie, and even Gregg! They're wonderful supporting characters and friends to Zeph.
September (SAPPHIRE): Blue like the ocean which is calming – Name a book that had a calming affect on you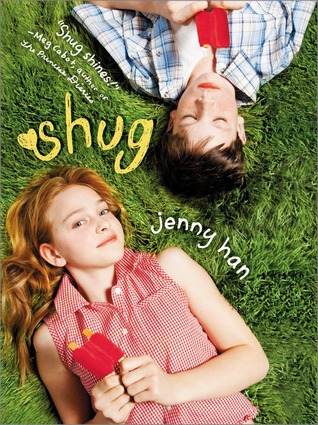 This is one of my fallback rereads. I love the characters, the plot, the everything of this book. Maybe it's just because I read it at the right time, but I instantly fell in love. Also it's there's a reference to another amazing book (The Color Purple) which you should also read.
OCTOBER (OPAL): IRIDESCENT – NAME AN IRIDESCENT BOOK, THIS CAN BE A BOOK WITH A BEAUTIFUL COVER (SHINY? LOTS OF COLOUR?) OR YOU CAN BASE IT OFF OF A CHARACTER (QUIRKY? COLOURFUL?)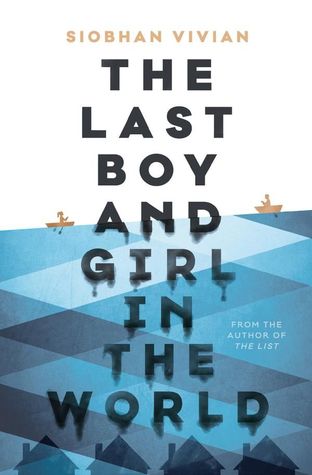 You can't really tell here but this book is soooo shiny. There's this gorgeous foil on the blue part of the cover so it simulates the water. I also loved this story about Keeley and her own self discovery. There's so many twists and turns in this book that I was not expecting. Siobhan is also a wonderful lady – I had the chance to interview her!
November (TOPAZ): Associated with resilience – Name a book's with a character who rises to the top in a time of adversity
If finding out you have a debilitating disease at 17 isn't adversity I don't know what is. Samantha Agatha McCoy is one tough chick. I love how she softens as her story continues, and that it's told in diary format. Sammie has just learned that she has a genetic disease that will eventually take her memories from her. She starts writing this book to help her remember, and Sammie takes you through her journey in this. This book had me in tears and I love it.
DECEMBER (BLUE ZIRCON): ASSOCIATED WITH FRIENDSHIP – NAME A BOOK WITH A FRIENDSHIP YOU WANT TO BE APART OF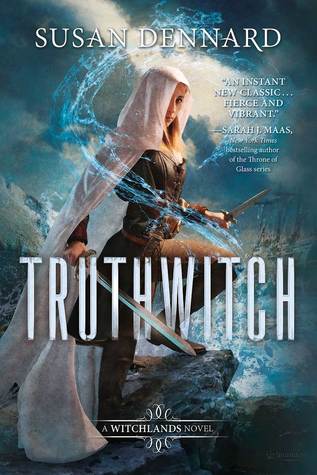 Safi and Iseult will go to the ends of the earth for each other and I really appreciate their strong connection. I love when there are strong female characters and they support each other. It's one thing to have them clashing, but it's amazing when they come together and are there for each other. #womenforwomen
Who I'm tagging
Anyone who wants to do this tag is welcome to! It was really fun, and took me longer than I expected to (probably doesn't help that I was totally distracted by the interwebs).
What do you think of my choices? What would you pick?
Happy reading!
Sophie 🙂