Guys, guys, guys! If you don't know I'm a HUGE fan of the Percy Jackson and the Olympians series, so when I found this floating around on the internet on Dreamland Book Blog I knew I had to do this one.
What you have to do is answer a question or set of questions that falls under the appropriate god/character from the Percy Jackson and the Olympians or Heroes of Olympus series. This survey was created by Flip That Page.
I had to change some of the years to keep it up to date. I also found the images off Google and claim none as my own. I wish I could draw half as good as these people!
Gods of Olympus
Zeus (Jupiter)

God of the Sky and Thunder / King of the Gods
Favorite book (choose your own category!): Aghh! This is always one of the hardest questions I get asked on a day to day basis. I love so many books that it's hard to choose. One of my favorites is To Kill a Mockingbird by Harper Lee. I read this in fifth grade (I think) because it was my sister's favorite book. I was a little young to really understand it, but after reading it a few more times I love it so much. One of my cats is named Harper Lee!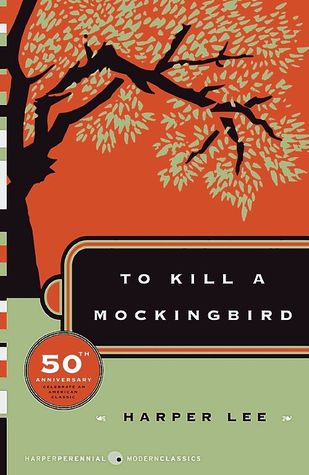 Poseidon (Neptune)
God of the Seas and Earthquakes
Book that drowned you in feels: The Memory Book had me crying at the very end. I love this book! It's about finding yourself, hope, and accepting what life throws at you. Sammie is one of my favorite female characters because she is fearless when there is so much for her to fear. I appreciate such a strong woman.
Hades (Pluto)
God of the Underworld
Favorite book with a dark / ominous plot: The Pledge by Kimberly Derting a book that is severely underhyped. I read this series a while ago, and I love her world building. This books is similar to Red Queen by Victoria Aveyard. It's about a land that is divided by language, and there's a girl of the lesser class who can speak all of them who gets discovered by the wrong people. It's a delicious plot and has a foreboding feeling throughout the entire story. I highly recommend you take a minute to check this one out!
Hera (Juno)
Goddess of Marriage and Family
Cutest fictional couple: Beau Wilkes and Natalie Cleary from The Love that Split the World by Emily Henry. Honestly I ship myself with Beau because he's so wonderful. I love how caring and kind he is, and how much he's willing to risk for Natalie. *swoons*
Athena(Minerva)
Goddess of Wisdom, Handicraft and Strategic Warfare
Series with the best world-building: Six of Crows by Leigh Bardugo has one of the best worlds that I have read. It's luscious and filled with its own languages along with so many other great aspects. I love the characters (KAZZZZ!!!) and how the book is structured. It's a gorgeous book all around really.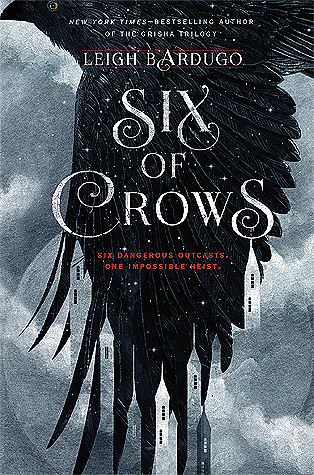 Aphrodite (Venus)
Goddess of Love and Beauty
Most beautiful cover on a 2016* release: I absolutely love this cover. I can't wait to read it this September either! I've only heard good things about this book.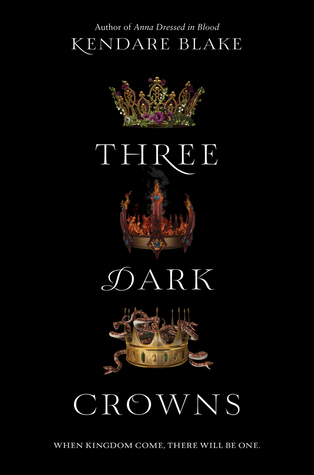 *I changed the year from 2014 to 2016
Ares (Mars)
God of War and Bloodshed
Most violent book you've ever read: I did not know what to choose for this one – I don't like horribly violent books. I suppose it depends a lot on how you classify what is violent. I'm going to say Rebel of the Sands by Alwyn Hamilton. Do not be mistaken and think this is a gory book because it's not. It's got some killing in it, but it's about a revolution! I love this book and I can't wait for Traitor to the Throne to come out next year!
Hephaestus (Vulcan)
God of Blacksmiths and Fire
Scorching hot swoon worthy character:  Cal from Red Queen by Victoria Aveyard. Hahahaha I like to think I'm pretty funny. If you've read the book you'll know what I'm talking about when I say Cal is on fire. He's a man who fights for what he believes in and follows his duties. I have to say a man who is so loyal is pretty attractive.
Artemis (Diana)
Goddess of the Hunt and Virginity
Favorite Kick-Ass Heroine: Yael Rider from Wolf by Wolf and Blood for Blood by Ryan Graudin is one of the best heroines. She is a skinshifter and though she may not be fearless she faces her fears anyway. She can kill you the minute she sees you, but she values every single life as something precious.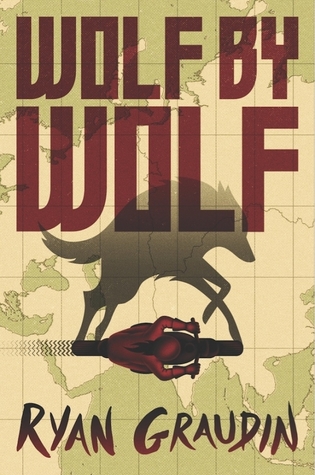 Phoebus Apollo (Apollo)
God of Light and Healing
Sequel book that redeemed its series: It's no secret that I didn't enjoy A Court of Thorns and Roses (Goodreads | review | chat) very much but after reading A Court of Mist and Fury I'm totally hooked. I love the character development in this second book so much more. I just wasn't convinced in the first that Feyre was truly in love with Tamlin. Also I thought it should have just ended right there, but I'm extremely glad it didn't. I can't wait for book three next May .
Hermes (Mercury)
Messenger God of Thieves and Commerce
Book with the best message: Say What You Will by Cammie McGovern is a book about communication. It stresses the importance of looking past your differences and loving someone despite them. I liked that we didn't know a lot about the protagonists before going into the story so they would speak for themselves without prejudice.
Hestia (Vesta)
Goddess of the Hearth and Home
Book with the most relatable story: I love, love, love Smart Girls Get What They Want by Sarah Strohmeyer. Gigi is such a wonderful female character and she has the best squad behind her. I love how supportive they are of each other. Gigi does so much for her friends and they all are each other's cheerleaders.
Demeter (Ceres)
Goddess of Fertility and Agriculture
Favorite bookish setting: I am a sucker for mystery novels, so it's pretty easy for me to say I want to live in Charlotte and Jamie's world. I want to be part of their friendship. Charlotte's callousness is something I think would grow on me. Jamie is just so sweet and very much a Watson. This is one retelling you need to check out.
Dionysus (Bacchus)
God of Wine and Celebration
2016/2017* release you are most anticipating: There are so many books I'm looking forward to one of them being Kids of Appetite by David Arnold. I read this ARC and I loved it. This is a great story about letting go and finding yourself by doing so. I cannot wait to get a final copy of this!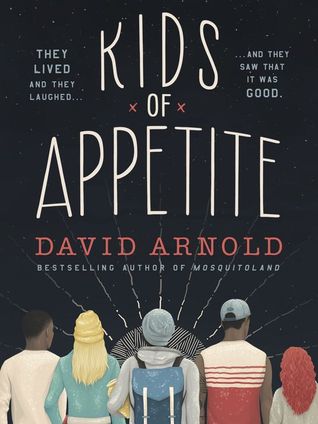 *I had to change the years from 2014/2015 to the current ones.
Heroes of Olympus
Percy Jackson
a brave, spirited natural leader with a sarcastic sense of humor, and a will to save friends and enemies alike
Favorite protagonist: Lady Jane Grey is one of the greatest characters. I love what the Lady Janies have done with her. I love the voice she was given and her spunk. She is my spirit animal.
Annabeth Chase
intellectual genius with a strong mind, brave heart, and a love for architecture
Series / book with the cleverest plot: Illuminae by Jay Kristoff and Amie Kaufman is told in the coolest way. I love the style and the art that tells the story. I feel like was right there with the characters as the fighting went down. Some of the art was amazing – I wish I cold design things like that! It's a gorgeous book overall, and I can't wait for Gemina.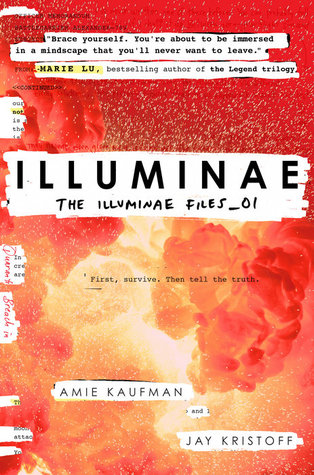 Jason Grace
 has a moderate sense of humor, but a strong sense of honor, justice and compassion, often described as perfect
Book with an epic finale: When I finished Truthwitch by Susan Dennard my head exploded I think. The ending was so unexpected that I had to go do some jumping jacks to burn off the energy and excitement. I couldn't believe that actually happened like AHHHHHHHHHHH!!!!! I can't wait for Windwitch.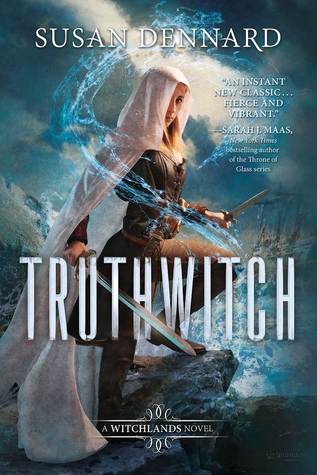 Piper McLean
aggressive and persuasive but down to earth, caring and loving towards Jason, her friends and family
Book with a tempting synopsis (one you haven't read!): Pretty much all books tempt me. They just have to exist because I love almost all of them, especially those with pretty covers. One I have been eyeing for a while is The Thousandth Floor by Katharine McGee. It's set in the future as if New York City was condensed into one building.
Leo Valdez
good-natured and energetic, funny but intelligent, honest and witty, and is skilled with machines
Book that made you laugh: I could not stop laughing while I read Scarlett Epstein Hates it Here by Anna Breslaw. Scarlett is a quirky writer who doesn't quite know who she is as a person yet. I love her snark, and the mix of pop culture into this story is wonderful.
Hazel Levesque
bright  and outgoing despite an unfortunate childhood, is mature for her age and has a love for horseback riding
Favorite character with a tragic past: Eleanor Douglas in Eleanor and Park by Rainbow Rowell has such a sad past. I love how it shaped her as a character. Her story is tragic, but it makes her stronger in the long run. I like the contrast she poses to Park throughout the story. They're almost complete opposites when it comes to their pasts, but that's what balances them out.
Frank Zhang
somewhat shy, cynical, and clumsy, though he possesses a strong sense of duty, loyalty, and love
Book you loved more than you thought you would: I wasn't sure that I would like Mosquitoland by David Arnold. I liked the cover, but the synopsis didn't really do too much for me. I read it because my boss gave me a copy for free to review (and give back). I WISH I HAD BOUGHT MYSELF THAT COPY. I fell in love almost immediately. It's the best. Book. Ever.
Nico di Angelo
grim, solitary, powerful and mysterious, highly unpredictable and selectively affectionate
Most mysterious character you've ever encountered: Heathcliff is seriously one of the most complex and confusing character ever. Some of the things he does confuses me. He's the weirdest guy. I mean just marry her already! The angst is real.
Grover Underwood
cheerful, upbeat and protective satyr who chews on furniture when he gets nervous
Book you won't read due to warnings against them: I honestly can't think of a book like this. Not many people have warned me against books. I usually have people telling me what I should read. I don't usually read reviews of books before I read the book either. I don't want to go in with preconceptions. Clean slate for me.
Clarisse La Rue
arrogant and hot-tempered, but brave, strong and protective of camp
Most annoying character: Andie Hamilton from Because I Love You by Tori Rigby. Now I know she's the main character so I'm supposed to feel for her situation but I just didn't. She was so close-minded about some things and I couldn't believe it. I wish she had a better support system than just her mother. The story wasn't entirely plausible either.
___________________________________
I hope you enjoyed this as much as I did. Combining my love for Percy Jackson into this post made my day. Have a great Friday!
Happy reading,
Sophie 🙂