Hi! I hope you enjoyed Maiya's post last Friday – I know I did. Her literary essay is exactly her, and I'm in it! Oh it's lovely and if you missed it you should go read it (linked above).
For today's post I'll be doing the Stationary Book Tag that I found on my lovely friend Emma's blog The Book Crunch.
Here are the rules:
– Thank the creator Sam from River Moose Books (Thanks!)
– Answer the questions
– Add pictures (if you want to)
– Tag (about) 5 people
Bonus: Show us your desk/stationery that you own for each question
Without further ado, let's go!
Pencils: Favourite MG or children's book
This is hands down one of my all time favorite books. Jenny Han is an autobuy author for me. I don't know if it was that I love this because I read it at the right time or what, but I have always loved this book.
Pens: A basic staple for any reader
A Wrinkle in Time is definitely a book that everyone should read. It's a bit of fantasy and science fiction mashed up that makes the whole story gorgeous.
Notebooks: What books do you own multiple copies of?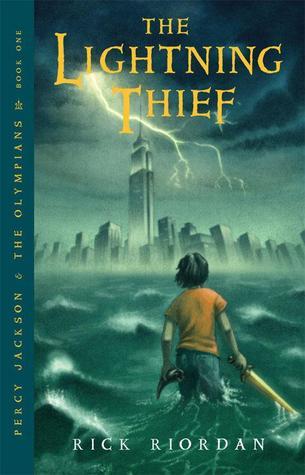 I love this book too. It's my favorite series. I was never really got into Harry Potter so this was my bread and butter. It's phenomenal story telling, and while I don't have multiple copies I do wish I did. I have the original covers but I want the new ones!!!
Markers: A book with a beautiful cover
I mean just look at that. It exemplifies the contents as well (gorgeous of course).
Glue: Two characters that work well together even if they aren't together
Natalie and her best friend (I cannot for the life of me remember her name) are amazing. I love how supportive Natalie's best friend is. It's a lovely example of women being supportive of each other. Don't even get me started on the rest of the book. It's beautiful.
Scissors: What book would you like to destroy?
I honestly don't think I would ever destroy a book. No matter how much I don't like it, I don't think it's right to ever destroy a book. It's a bit like censorship, you know what I mean?
Artist Kit: What complete series do you own?
I haven't finished reading this series but I do have the books. I love me some fluffy drama, and this is my fix.
Who I'm tagging
Anyone with repeat initials (i. e. SS, RR)
Have a great day!
Happy reading,
Sophie 🙂