Hello and thanks for reading today! I'm here chatting about one of my top reads for 2020, Rent a Boyfriend by the wonderful Gloria Chao. Gloria and I met back in 2018 when she debuted with American Panda, which was an absolute delight. I'm stoked to be able to be part of the tour for her most recent book thanks to Hear Our Voices Tours and Simon Teen for coordinating everything and providing a copy for review. Without further ado, let's get into it!
Title: Rent a Boyfriend
Author: Gloria Chao
Publisher: Simon Pulse
Release Date: November 10, 2020
Genre: YA Contemporary
Pages: 320 pages
Goodreads | Amazon | Barnes & Noble | Bookshop.org | Book Depository
To All the Boys I've Loved Before meets The Farewell in this incisive romantic comedy about a college student who hires a fake boyfriend to appease her traditional Taiwanese parents, to disastrous results, from the acclaimed author of American Panda.
Chloe Wang is nervous to introduce her parents to her boyfriend, because the truth is, she hasn't met him yet either. She hired him from Rent for Your 'Rents, a company specializing in providing fake boyfriends trained to impress even the most traditional Asian parents.
Drew Chan's passion is art, but after his parents cut him off for dropping out of college to pursue his dreams, he became a Rent for Your 'Rents employee to keep a roof over his head. Luckily, learning protocols like "Type C parents prefer quiet, kind, zero-PDA gestures" comes naturally to him.
When Chloe rents Drew, the mission is simple: convince her parents fake Drew is worthy of their approval so they'll stop pressuring her to accept a proposal from Hongbo, the wealthiest (and slimiest) young bachelor in their tight-knit Asian American community.
But when Chloe starts to fall for the real Drew—who, unlike his fake persona, is definitely not 'rent-worthy—her carefully curated life begins to unravel. Can she figure out what she wants before she loses everything?
Gloria Chao is the critically acclaimed author of American Panda, Our Wayward Fate, and Rent a Boyfriend. When she's not writing, you can find her with her husband on the curling ice or hiking the Indiana Dunes. After a brief detour as a dentist, she is now grateful to spend her days in fictional characters' heads instead of real people's mouths.
Her award-winning books have been featured on the "Best of" lists of Seventeen, Bustle, Barnes & Nobles, PopSugar, Paste Magazine, and more. American Panda received four starred trade reviews, was a Junior Library Guild Selection and Indie Next Pick, was a YALSA Teen's Top 10 Pick, and on the Amelia Bloomer List.
Website | Twitter | Facebook | Goodreads | Instagram | Tumblr
Today's review is going to be a bit fun! I will be posting my review in five gifs, which is what I did for We Are Not Free by Traci Chee. I'll also talk a little bit about the book as it relates to my experience as an Asian American. I am not specifically Taiwanese American (I'm Chinese American), and I didn't grow up with immigrant parents, so as a disclaimer here, I'd like to say I can't speak on those specific identities.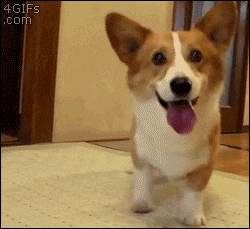 I think this gif accurately portrays how freaking excited I was to read Rent a Boyfriend. From the opening line I was sucked in, and I couldn't get enough of it! All I wanted to do was read it. Seriously, I think I ignored my partner more than once because I was too enthralled with my book (sorry!!). This book is such a delightful one full of voice and witty commentary with a reflective tone.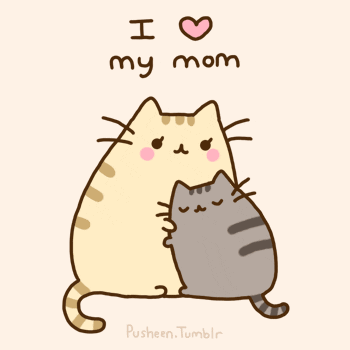 A major part of this book is Chloe/Jing Jing's relationship with her parents, specifically her mom. There is a lot of hurt on Chloe's part, from the backhanded compliments to the nagging about her single status, Chloe has a hard time with her mom. And this isn't to say that her mom is terrible, you can truly tell that Chloe loves her mom and her family, but it's a very difficult and complicated relationship to navigate as a young woman. I can totally attest to this as someone who's going through growing pains with my mom. Chloe is constantly trying to balance who she is and who she thinks her parents want her to be, and that's exhausting. It was great to see this part of growing up explored in this book.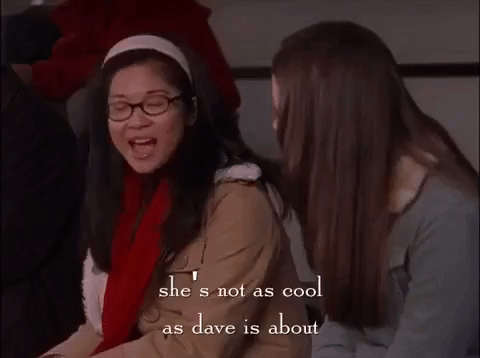 Let's definitely not forget to talk about the fake dating aspect of the book! It's one of my top favorite tropes, and to see it with Asian main characters was truly a treat. I loved the realness between Chloe and Drew from the get go. They knew the terms of the agreement, but they also had a spark of truth behind every interaction. I loved watching their relationship develop over the course of the book. Drew and Chloe respected and pushed each other to do more and be more themselves. They weren't afraid to be bare and honest, which really made their relationship stronger. Everything they went through felt so real, and I love that this practice is pulled straight from Asian culture as well.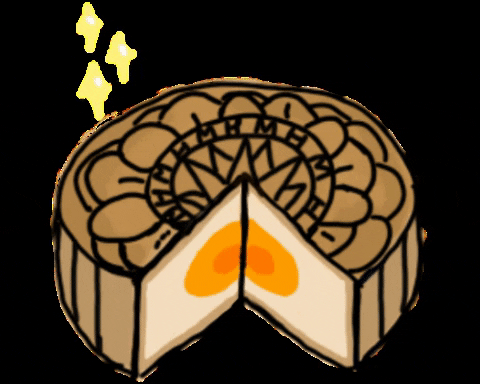 Food also is a big element in the book. Chloe has a small, private point system for herself that's measured in mooncakes. She accidentally lets it slip in front of Drew, and soon they're both talking about the number of mooncake points different things would be worth. I love how this is a marriage of their Asian and American sides. Something Chloe struggles with a lot is how she feels like she straddles two different worlds and two different versions of herself. She feels like she's disconnected with the Asian part of her identity, but she finds little ways to incorporate it in her life, especially through food. Drew is a wonderful force in her life in this regard. He helps Chloe meld her two selves and realize that both are equally important to who she is as a person.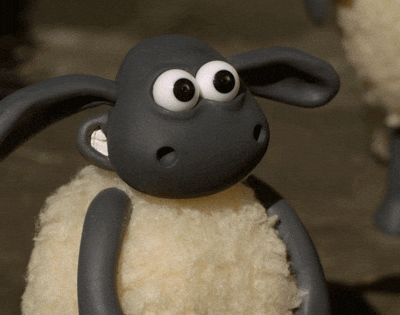 Overall, I would give this book a bazillion mooncake points and two thumbs up from sheep in pajamas. This book is filled to the brim with angst, happiness, and a lot of growing. I'm definitely going to be rereading this in the future when I need a shot of joy in these bleak times. As to my own experience, I definitely related a lot to Chloe's feelings of inauthenticity. I also occupy the liminal space of being Asian and American and sometimes not feeling like I'm enough of either to be part of the community. I love the heart that this book is written with, and I can't recommend it enough.
Happy reading,
Sophie 🙂